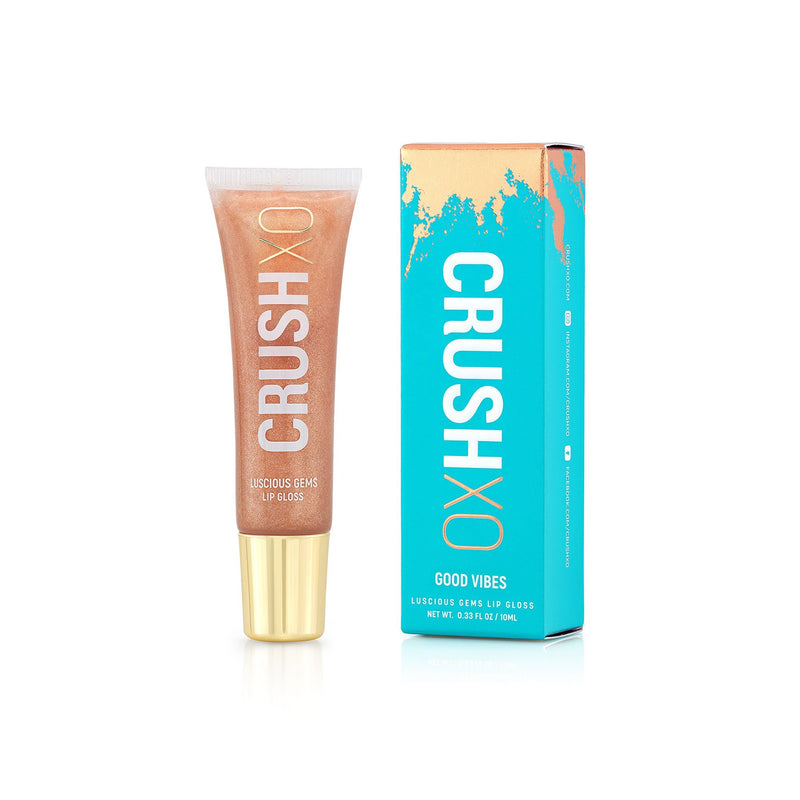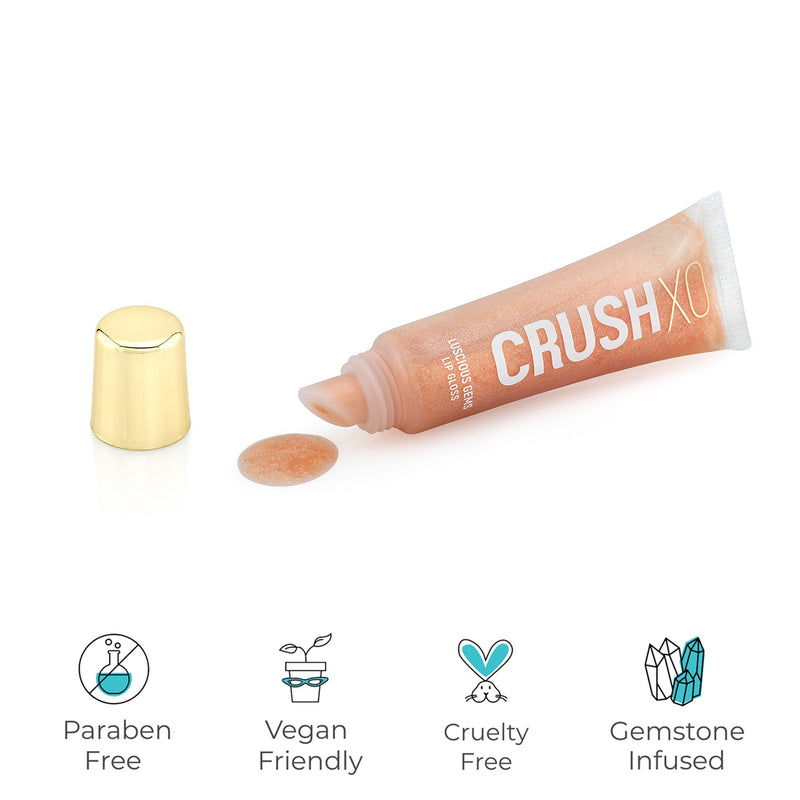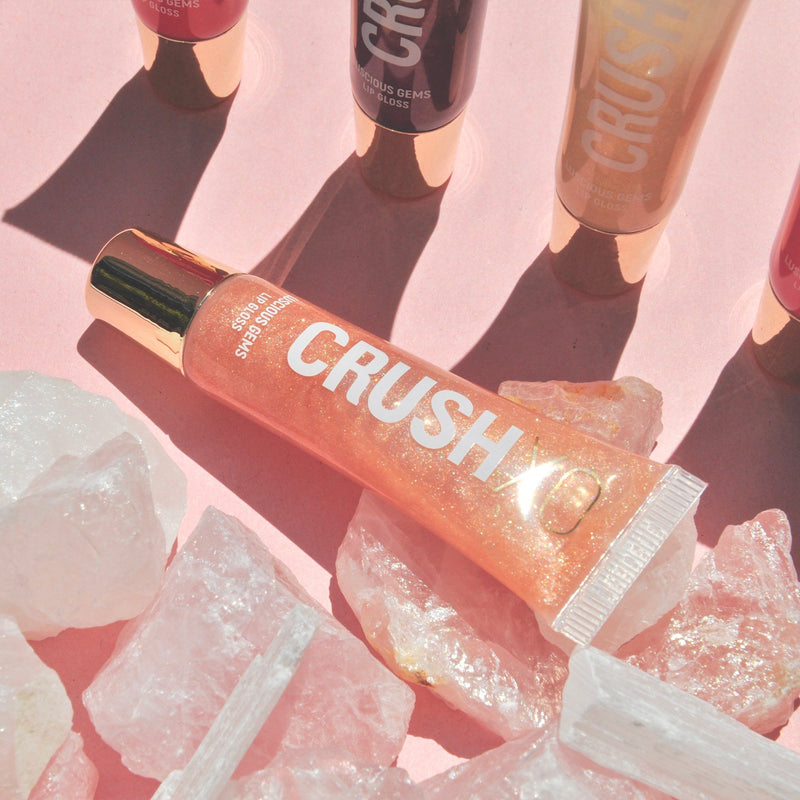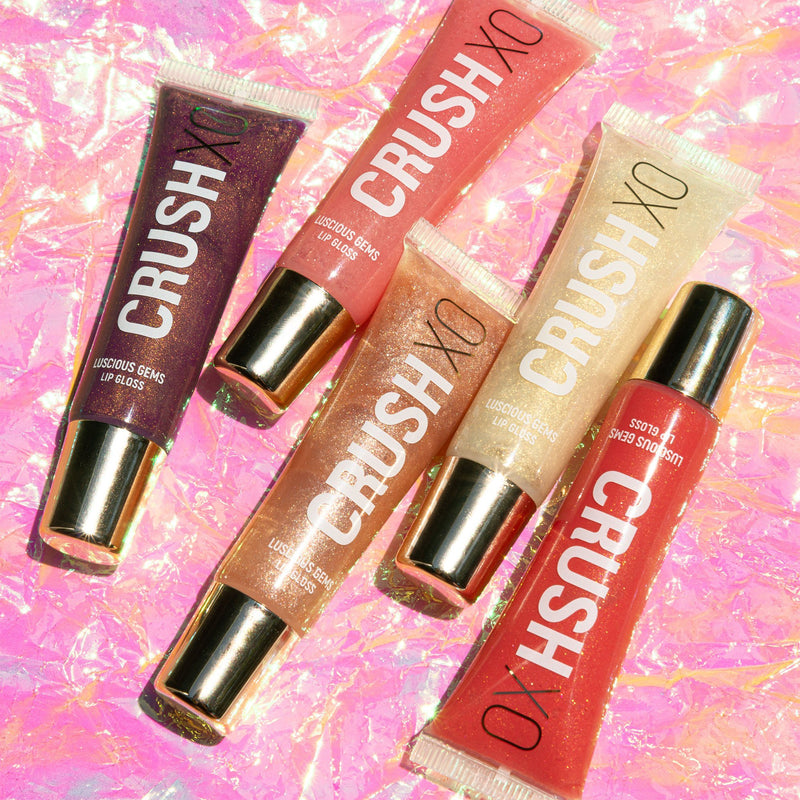 -

Hydrating, ultra rich color

-

High shine formula

-

Picks up good, good, good, good vibrations GEMSTONES IN FORMULA: Quartz, Amethyst Powder, Pearl

5% of proceeds will go to a cause you are passionate about that helps women around the world! Check out our tribes and causes for details.
Who's crushing on us
I love the crush products and the mission they stand behind! The lipglosses are my favorite. They're smooth and not sticky at all, they're the most comfortable glosses I've ever worn.